Our Company
Precision Paper Converters was established in 1991 by three individuals working in the packaging industry, with a vision to begin a business in the tissue industry. A local paper manufacturer had recently shut down its converting operations and PPC was able to purchase the equipment. With 5 employees in tow, Precision Paper began as a small paper converting company renting space in the back of a cheese factory in St. John, Wisconsin. The vision became a reality as the company experienced growth over the years, ultimately leading to the purchase of land and construction of a new facility at PPC's current location in Kaukauna, Wisconsin. PPC has been under the current ownership group since 2002 where the focus began exclusively on facial tissue converting and similar interfolded products. Our team is proud to have over 25 years of paper converting experience.
Facial Tissue Specialists
We are experts in facial tissue converting and similar interfolded products such as lens wipes and delicate task wipes. We are the only company in North America to focus on facial tissue production out of the main tissue product categories. Precision Paper Converter's market focus is on production of facial tissue for other paper companies, under their brands. These companies choose not to make their own facial tissue, or do not make all the sizes/styles they want to offer. We have a significant presence in healthcare where we are producing tissue sizes specific to needs of the healthcare industry.
Our Values
PPC is committed to these Core Values:
Safety – provide a safe and healthful workplace
Family – promote a family-friendly work-life balance
Teamwork – leverage our collective talents and diversity, especially in continuous improvement and innovation
Communication – be respectful, honest and direct
Personal Growth – cultivate a rewarding work environment integrating continuing education
Integrity – do the right thing and honor commitments
Mission
For our team members, customers, owners, and community to thrive through excellence in converting facial tissue and related products.
Vision
Be the best contract tissue converter in North America.
Sustainability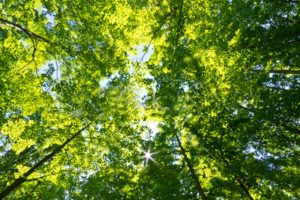 At Precision Paper Converters we take our responsibility to be good stewards of the environment very seriously. Our business decisions take into consideration the three dimensions of sustainability – social, environmental, and economic. Incorporating sustainability into our business has created an economically-sound process that minimizes negative environmental impacts while conserving energy and natural resources.
We believe our work is never done when it comes to the environment so we use Lean Manufacturing to continuously improve. We encourage our team members to present new ideas and engage them often to brainstorm cost-effective solutions to reduce waste.
As a trusted partner, we uphold our commitment to a responsible supply chain and each year we focus on several key projects to ensure this. We are proud to offer facial tissue options made from 100% recycled materials.
A few sustainability measures we've accomplished:
Recycle 100% of production waste
All packaging made from 100% recycled materials
Energy efficient lighting in plant
Office recycling program
Environmentally friendly cleaning products
Anniversary tree planting
Vacuum room heat recapturing