Facial Tissue Converting
Precision Paper Converters is a trusted partner in the facial tissue converting segment. Our customers recognize us as a value-added supplier and consider us competitive, innovative, and focused on providing the solutions they need. As a small business, we take pride in the technology we've invested in to continuously produce quality products.
Our primary business focus is contract converting for the away-from-home market and other paper companies private label products. Because we specialize in facial tissue we don't compete with our converting customers in any of their core categories, like bath tissue. Our interests are aligned with our customers – to help them grow and be successful.
Converting Capabilities
The equipment at Precision Paper Converters consists of three interfold lines and one c-fold line.
Our newest asset was installed in 2016 and consists of both Bretting and Langen Group technology. Staying abreast and investing in the newest technology on the market allows us to remain experts in the facial tissue industry and to continuously produce quality products.
Our interfold capabilities include:
Product widths from 4″ to 13″
Recycled or virgin facial tissue and dry lens wipes
1, 2, and 3-ply capabilities
Upright or "cube" specialists
Flexible cutoff lengths
Tissue clips (for insertion by customers into specialty packaging)
Automated starter sheets
Signal sheet option – food grade ink stripe to indicate the last ten sheets in a box
Inline calendaring
Lotioned tissue – 1, 2, and 3-ply options with a variety of add-ins
Clean-cut sheets with no "tabs" between sheets
Our c-fold capabilities include:
Sheet sizes of 5.7" x 7" or 5.7" x 6"
30 – 50 sheet count
What makes us different?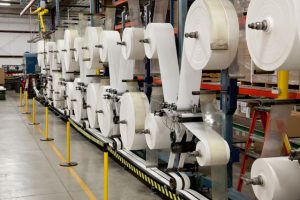 Reliability
Reliability is the key attribute of a valuable outsourcing partner. Our customers rely on us to consistently produce the quality they want represented by their brand and to be available and on time when they need us.
Flexibility
Flexibility is being capable of making many sizes and styles of facial tissue and being responsive to the needs of the customer. Our capacity and flexibility, along with our ability to manage quick change-overs means we can satisfy a range of customer needs without any disruption to their business.
Responsiveness
Our size and focus on facial tissue allow us to change quickly according to customer requirements. Our machines are designed for quick change-overs and our team members pride themselves on their adaptability in order to adjust to our customers needs.
Focus
We convert facial tissue and related dry wipes. PPC is the only company in North America with a focus on this category exclusively. This focus comes with expertise and flexibility not found at our competitors that consider facial tissue a peripheral category or one of many. Several customers utilize PPC to make their "specialty" items while they focus on the high volume facial tissue items they do best.
Safety & Quality
Safety
It is the policy of Precision Paper Converters to conduct all operations safely and to prevent injury to all persons and damage to property. All practical steps are taken to build and maintain a safe and healthful workplace. We maintain a Safety Program designed to train all employees to follow safe practices and to recognize and correct unsafe working conditions. Adequate protection is given and protective equipment is used to minimize accident and health hazards.
Safety is part of each employee's job. Active participation and adherence to the Safety Program is a condition of employment at PPC and no employee is required to work at a job he or she believes is not safe. Therefore, we work to make every workplace safe by detecting and correcting unsafe working conditions, as well as the detection of unsafe work practices. Safety takes precedence over shortcuts and production demands.
It is our goal to completely eliminate accidents and injuries. Because of the many different hazards of our industry, we must maintain a constant safety awareness to achieve this goal.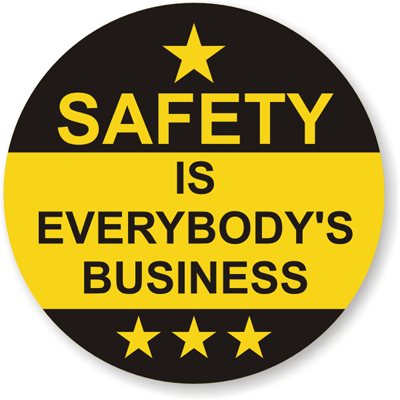 PPC is proud to have an industry-leading Experience Modification Rate (EMR) of 0.82. Safety is our first priority and we believe a strong safety record is indicative of a solid overall organization. Our team members take pride in their safe performance and collaborate to ensure safe practices across all operations.
Quality
At Precision Paper Converters we recognize that in order to consistently produce and package a product of top quality it is essential to have a Good Manufacturing Program (G.M.P) incorporating Hazard Analysis of Critical Control Points (H.A.C.C.P). This program includes all the necessary processes and procedures to prevent our products from becoming adulterated with microbiological, chemical, or physical contaminants that could cause injury or illness to the user.
Our quality program is used to assure PPC's product quality meets or exceeds our customers expectations. We strive to ensure customer satisfaction, optimize base material utilization, and continuously improve the quality of our products.
Each year Precision Paper completes a NSF Food Safety Supplier audit. This audit is to assist our organization in evaluating and identifying ways to manage and further improve our Food Safety Practices and Responsibilities. Our last audit was completed in December 2018.